Class Teachers
LINDA HENDERSON

I am originally from North Berwick, near Edinburgh, but now live in the San Francisco Bay Area – but I travel home to Scotland whenever I can! I have been dancing all my life; I did Country Dancing at Primary School and was a Highland Dancing competitor too. I grew up in a musical household. My father plays accordion and I played piano in a SCD Band; my musical background has a big influence in my teaching.
I am married, have 3 grown children and work in Elementary School. I teach in the San Francisco Branch, have taught workshops in the United States and Canada, and have been on staff at Summer and Winter Schools throughout the world.
I also do a lot of ceilidh calling and can often be found leading the dances at weddings and parties!
It gives me great pleasure as a teacher and dancer to share the traditions of Scotland through its music and dancing.
REBECCA BLACKHALL PETERS

Rebecca was born and raised in the Fraser Valley of British Columbia. She very recently has moved to the Okanagan and is residing in Summerland. In 1995 she took up SCD in Vancouver and earned her Teacher's Certificate in 2001. As she had a background in classical ballet, she was able to point her toes immediately, however it took bit longer to learn the formations and dances! She has taught a General Class in Fort Langley for the last 15 years, and was the Artistic Director of the Vancouver Branch Demonstration Team for 6 years. She has taught workshops throughout North America and has been a core teacher at TAC Summer School and St Andrews.
RICHARD BENNETT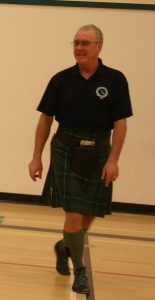 I recently retired after working in public education, in England, Scotland, Saskatoon and BC for more than 45 years. I have always lived in small communities, making Salt Spring Island my home for the last 30 years.
I have been teaching the Salt Spring Island Scottish Country Dance Club for over 15 years and I gained my full teacher certification in 2009. I teach beginners, a mixed group and more experienced class once a week and I and also teach a technique class weekly. Recently I have enjoyed giving workshops in Calgary, Edmonton and Victoria. In 20O7 I devised dances which our club published in the dance book, Katannuta.
As a teacher, I find it it is most enjoyable when I you see dancers making the connections with other dancers, the music and the dance. I particularly like it when covering and phrasing is at its best. I aim to develop my workshops around a theme and sharing stories about dances, the music or the devisor I find this adds interest for the dancers.
Class Musicians
---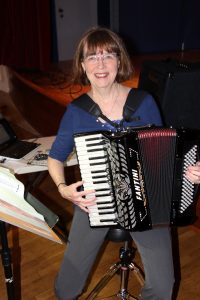 Mary Ross (Accordion) Mary Ross started with highland dancing for 20 years in Calgary and then moved on to Scottish Country Dancing in Victoria. She has played for the enjoyment of Scottish Country Dancers since 1991, including many dance events all over Western Canada and USA. Mary continues to bring her talents to the VanIsle workshop classes!
___________________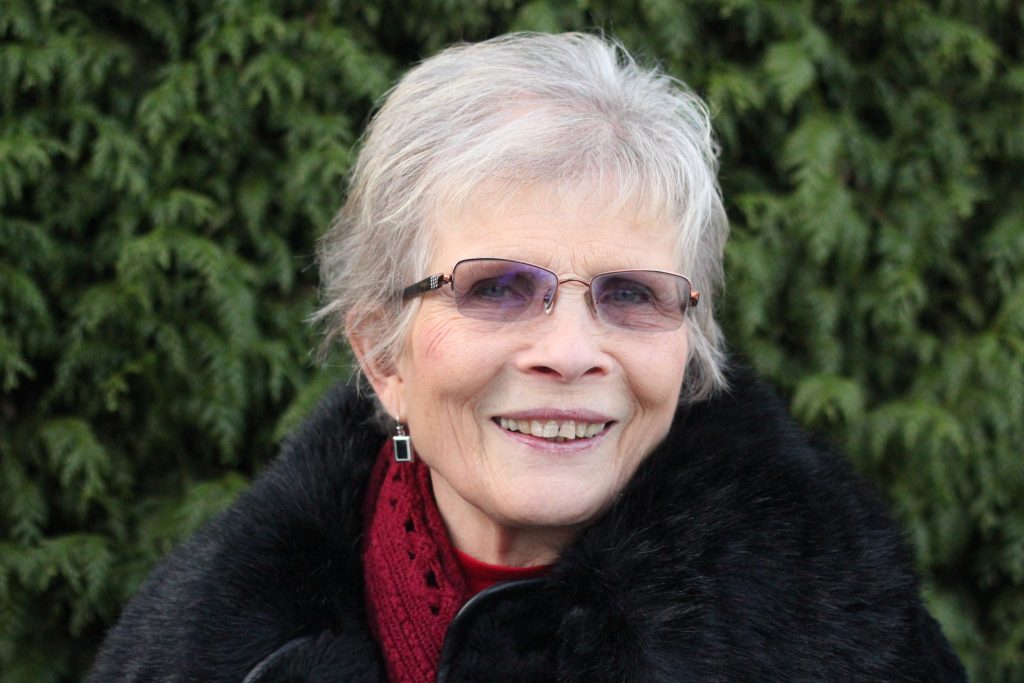 Julie Smith (Piano) Music has been Julie Smith's life, whether it's playing the piano (from classical lessons as a child, to playing SCD music), directing choirs, or teaching music in the public school system. Julie has attended various workshops in USA and Canada, including TAC Summer School. As a Scottish Country dancer herself, she knows how important the music is to good dancing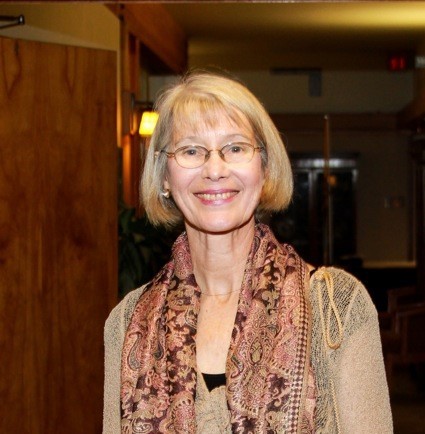 Janet Yonge (Piano) Janet Yonge graduated from the University of Victoria with a major in piano and then continued pedagogy studies at the Victoria Conservatory of Music. She has a busy teaching studio and accompanies choirs and soloists in the Victoria area. Janet loves to dance and has been a SCD, for many years with the Victoria group.