Saturday April 4 2020



We are delighted to announce that plans are well underway for the 2020 VISCDS Ball and Workshop.
The chosen day of Saturday April 4th will hold three levels of workshops in the morning and a Ball with a light meal in the evening.
Our central venue will be the Edelweiss Club in James Bay, with additional nearby venues for the workshops.
The Tartan Players are being greeted back as our band for the Ball, and Mary Ross and Janet Yonge are joining Julie Smith as musicians for the workshops.
Rebecca Blackhall-Peters of Penticton, Linda Henderson of San Francisco, and Richard Bennett of Salt Spring have accepted our invitation to share their passion for the dance with us for the morning workshops.
More details will be announced as plans progress.
Kathryn Knowles
for the 2020 Ball Committee
Teachers
Linda Henderson- San Francisco
Rebecca Blackhall Peters– Summerland
Richard Bennett- Salt Spring Island
Musicians
Julie Smith-Vancouver
Mary Ross Kletkau – Victoria
Janet Yonge- Victoria
---
LINDA HENDERSON

I am originally from North Berwick, near Edinburgh, but now live in the San Francisco Bay Area – but I travel home to Scotland whenever I can! I have been dancing all my life; I did Country Dancing at Primary School and was a Highland Dancing competitor too. I grew up in a musical household. My father plays accordion and I played piano in a SCD Band; my musical background has a big influence in my teaching.
I am married, have 3 grown children and work in Elementary School.
I teach in the San Francisco Branch, have taught workshops in the United States and Canada, and have been on staff at Summer and Winter Schools throughout the world.
I also do a lot of ceilidh calling and can often be found leading the dances at weddings and parties!
It gives me great pleasure as a teacher and dancer to share the traditions of Scotland through its music and dancing.
REBECCA BLACKHALL PETERS

Rebecca was born and raised in the Fraser Valley of British Columbia. She very recently has moved to the Okanagan and is residing in Summerland. In 1995 she took up SCD in Vancouver and earned her Teacher's Certificate in 2001. As she had a background in classical ballet, she was able to point her toes immediately, however it took bit longer to learn the formations and dances! She has taught a General Class in Fort Langley for the last 15 years, and was the Artistic Director of the Vancouver Branch Demonstration Team for 6 years. She has taught workshops throughout North America and has been a core teacher at TAC Summer School and St Andrewsn the survey to he
RICHARD BENNETT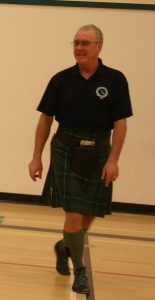 I recently retired after working in public education, in England, Scotland, Saskatoon and BC for more than 45 years. I have always lived in small communities, making Salt Spring Island my home for the last 30 years.
I have been teaching the Salt Spring Island Scottish Country Dance Club for over 15 years and I gained my full teacher certification in 2009. I teach beginners, a mixed group and more experienced class once a week and I and also teach a technique class weekly. Recently I have enjoyed giving workshops in Calgary, Edmonton and Victoria. In 20O7 I devised dances which our club published in the dance book, Katannuta.
As a teacher, I find it it is most enjoyable when I you see dancers making the connections with other dancers, the music and the dance. I particularly like it when covering and phrasing is at its best. I aim to develop my workshops around a theme and sharing stories about dances, the music or the devisor I find this adds interest for the dancers.
---
Class Musicans
---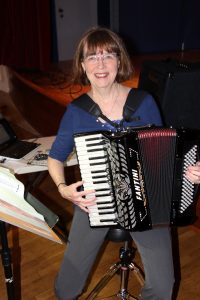 Mary Ross (Accordion) Mary Ross started with highland dancing for 20 years in Calgary and then moved on to Scottish Country Dancing in Victoria. She has played for the enjoyment of Scottish Country Dancers since 1991, including many dance events all over Western Canada and USA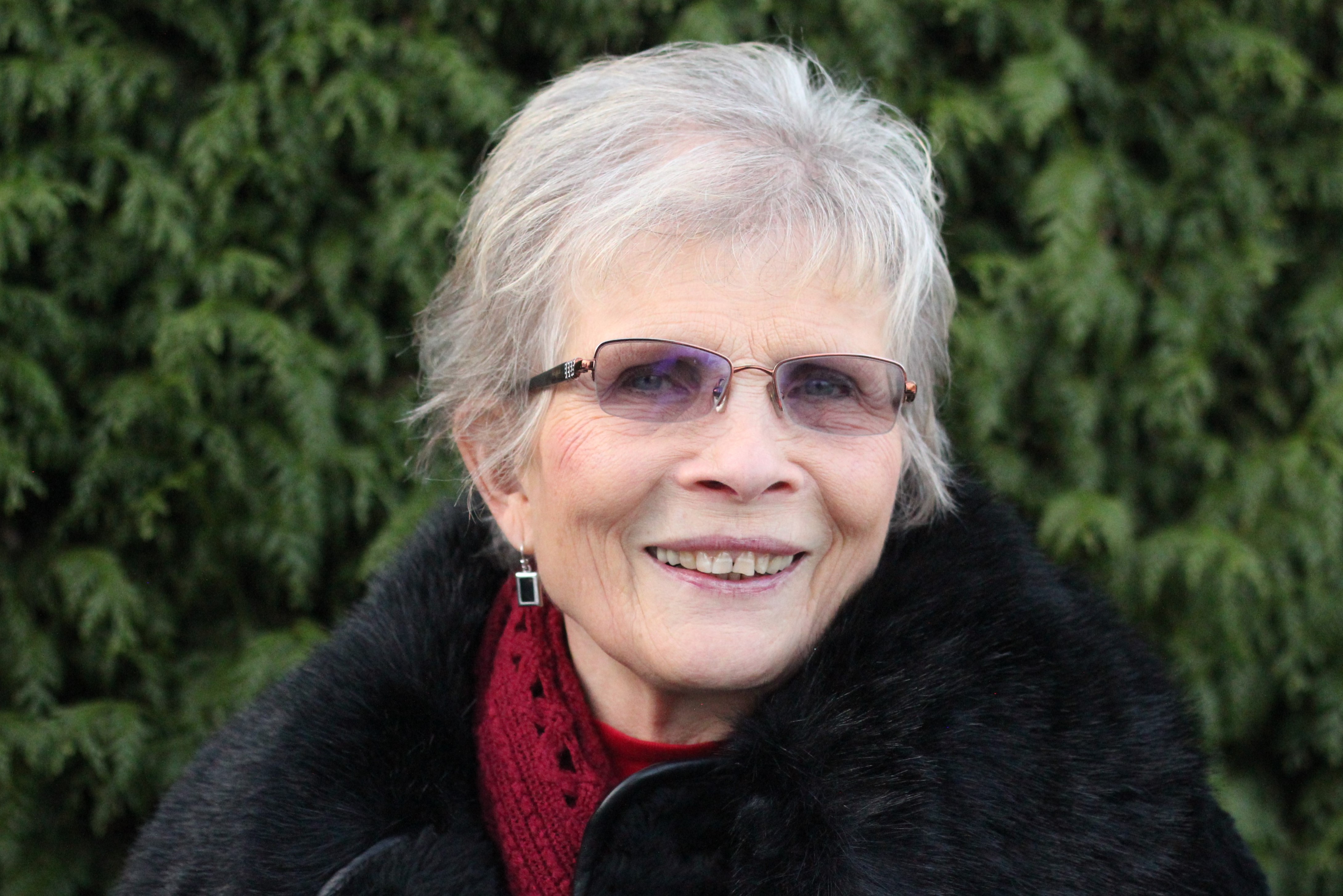 Julie Smith (Piano) Music has been Julie Smith's life, whether it's playing the piano (from classical lessons as a child, to playing SCD music), directing choirs, or teaching music in the public school system. Julie has attended various workshops in USA and Canada, including TAC Summer School. As a Scottish Country dancer herself, she knows how important the music is to good dancing
Janet Yonge (Piano)
Janet Yonge graduated from the University of Victoria with a major in piano and then continued pedagogy studies at the Victoria Conservatory of Music. She has a busy teaching studio and accompanies choirs and soloists in the Victoria area. Janet loves to dance and has been a SCD, for many
years with the Victoria group.
And then there's the ball… with the Tartan Players!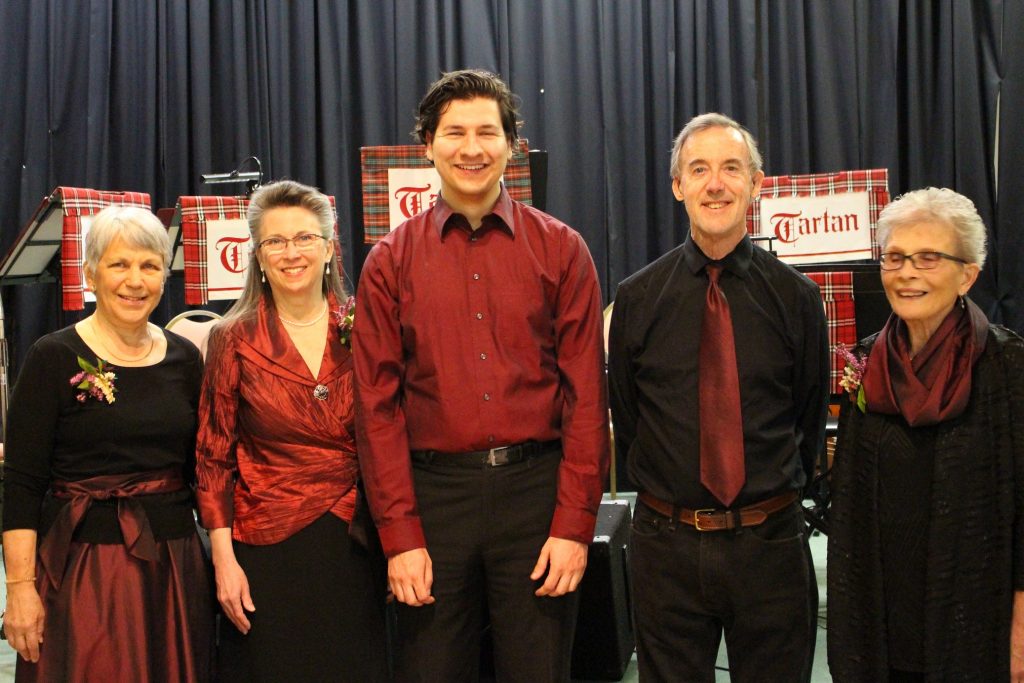 Formed in the fall of 2005, The Tartan Players are a 4-5 piece Scottish Country Dance Band, comprised of Piano,violin,flute/whistle and sometimes bass. With their lively playing and signature sound, they have rapidly become a sought after group. They have played at over 80 events: from formal Scottish Country dances, youth dance and informal ceilidhs to weddings and private parties throughout the Lower Mainland, Vancouver Island , and as far away as Hawaii. The names of the band members for this event include: Deborah Jones on fiddle, Lukasz Wieczorek on fiddle, Carole Berger on flute and tin whistle, Julie Smith on piano and Joe Condie on bass.
Deborah Jones: Deborah began playing fiddle for traditional dancing (international and Scandinavian) in 1981. Since 1986, she has played in one of Vancouver's Scandinavian traditional dance bands, Gammel Dansk. In 1990, she attended a concert featuring Alasdair Fraser and Concerto Amabile. This inspired her to join the Vancouver Fiddle Orchestra, which immersed her into Scottish Country dance music. She joined the Tartan Players in 2012 and loves the small-ensemble playing. She is a retired librarian and has worked as a volunteer Rain Gardens Co-ordinator since 2006.
Carole Berger: Carole grew up in a musical household, and the enjoyment of high school band led to studies at the University of Calgary, where she earned a Bachelor of Music degree. A chance encounter with Traditional Irish music, some 20 years ago, and then classes in Scottish Country dancing progressed to her combining both interests-playing with various groups for Scottish, Irish and Contra dance events in the Vancouver area. Carole has honed her skills at Traditional music workshops in Boston, Goderich, Vancouver and Washington State. You might catch her playing a few tunes on the button accordion, when she performs weekly at the Irish Heather in Gastown.
Lukasz Wieczorek: Lukasz started playing violin at the age of 8, studying classical music,and eventually receiving his ARCT in Violin Performance. Musical highlights include travelling with the West Coast Fiddlers to Scotland in 2008, and playing in the International Youth Symphony Orchestra in Bremen, Germany in 2010. Lukasz is currently the viola section leader of the Fraser Valley Symphony Orchestra, and also plays in pit orchestras for local musical theatre productions.
Joseph Condie: AT University of Calgary, Joe was founding produce and music director of their musical theatre. After a four year stint in the Calgary Philharmonic, he moved to Vancouver, earned his B.Mus., and spent four years playing wind music for the Renaissance on period instruments. Ceasing music as an occupation, he continues to play folk-dance music with a variety of bands including Gammel Dansk.
Julie Smith: If you asked Julie Smith about her life she would probably say: "Music is my life!" And is, whether playing the piano (from classical lessons as a child, to playing for church, and for the last 15 years playing Scottish Country Dance music), directing choirs at both church and in the schools, and teaching music in the public school system. She has attended Pearl Holmberg workshops, in Vancouver, two Dance Masters Workshops for Teachers and Musicians in Sonoma, California, and TAC Summer School musicians' workshops in order to develop the technique required to play for dancing. Julie has been invited to play for many workshops in the Vancouver area and Vancouver Island and plays for the Tartan Players. As a dancer herself, she know how important the music is to good dancing.
Visiting from out of town? Check the Tourism Victoria page!
Please email the workshop committee if you have specific questions
Committee Members: Kathryn Knowles (Chair), Barb Currie, Gordon Robinson, Pat Warman, Susan Fraser, Lori Morrison
Workshop Photos 2019- photo credit Chris Kloosterman
Ball Photos- 2019
Photo credit Dr Erin Grant